Støtte, når dansk er dit andet sprog
Udvikling af Tips og tricks for vejledning af tosprogede elever
Aktiviteten består af to dele.
Undersøgelse af problemstillinger for tosprogede elever på Social og sundhedshjælperuddannelsen.

udarbejdelse af en folder med tips og tricks til undervisere og vejledere.

Vi har set behov for at blive bedre til at støtte de tosprogede elever, som vi ser som en kæmpe ressource på vores uddannelser og det samme gør arbejdsgiverne. Men der er udfordringer, som vi skal have identificeret og fundet løsningsforslag på.
Problemstillingen lød således:
Hvordan får vi brugt de tosprogedes ressourcer bedre?

Hvordan får vi minimeret udfordringerne?
Det overordnede formål er at fastholde de tosprogede elever i uddannelse. Det gælder primært social- og sundhedshjælperelever og elever på GF2
Delmålet er, at de tosprogede elever oplever at projektindsatserne er medvirkende til at de kan gennemføre 1. praktikperiode på social- og sundhedshjælperuddannelsen.
Målgruppe
Tosprogede elever
Praktikvejledere
Undervisere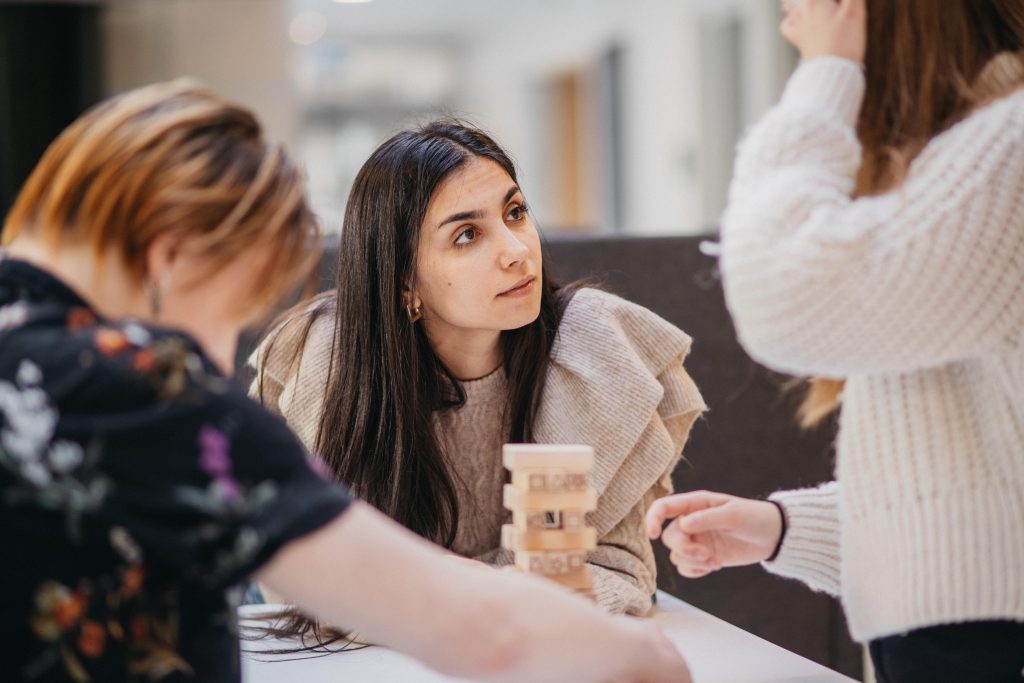 Sådan gør du
Find en guide til, hvordan du gennemfører aktiviteten
Materialer til aktiviteten
Find materialer og inspiration til at gennemføre aktiviteten