SOSU-skolerne i Midt- og Nordjylland er gået sammen i to større udviklingsprojekter med det fælles mål, at udvikle og afprøve forskellige aktiviteter, der på tværs af skoler og praksis bedst understøtter eleverne i deres overgange og i etableringen af ungemiljøer. Alt sammen med det formål at opnå øget gennemførelse på SOSU-uddannelserne.
De mangfoldige aktiviteter, de to projekter spænder over, er udviklet og afprøvet såvel på skolerne og i praktikken sammen med undervisere, elever og praksissamarbejdspartnere.
På gennemførelse.dk finder du proces- og aktivitetsbeskrivelser af alle de afprøvede aktiviteter. Alle beskrevet på en måde, så du eller dine kollegaer selv kan tage inspiration og aktiviteter med tilbage til afprøvning eller implementering på din egen skole eller i praksis.
Aktiviteter
Gå på opdagelse i de mange aktiviteter, der er udviklet i de to projekter "Aktiviteter, der understøtter fastholdelsen af eleverne i praktikken på SOSU-uddannelserne" og "En aktiv ungepersonalepolitik på social- og sundhedsuddannelserne"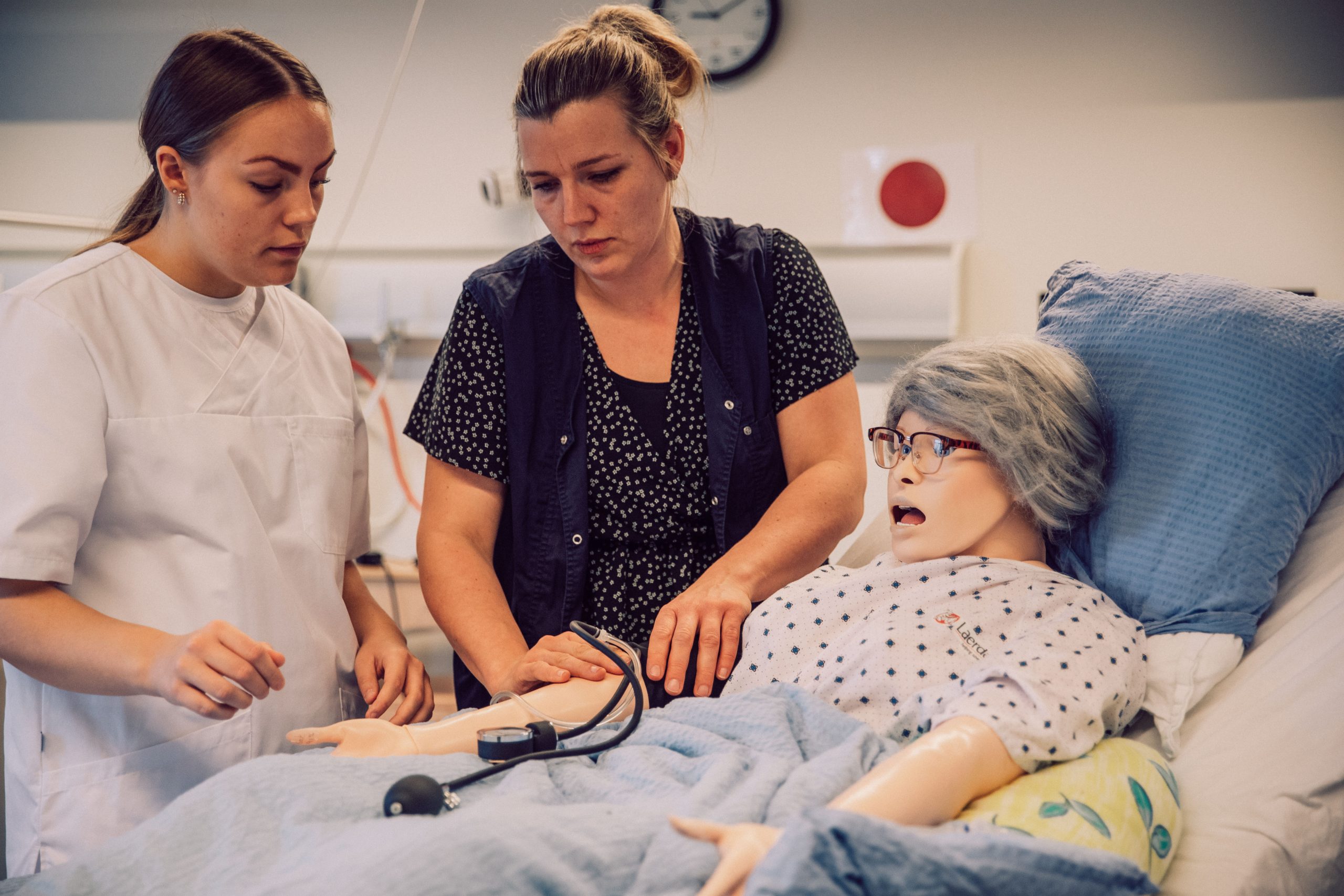 Aktiviteter, der understøtter fastholdelsen af eleverne i praktikken på SOSU-uddannelserne
En aktiv ungepersonalepolitik
på
social- og sundhedsuddannelserne